The Dating Plan
USA Today, Romcom reading: The Best New Books
Oprah Magazine Must Read Romances of 2021
Marie Claire The Best New Romance Novels of 2021
Amazon Book of the Month, Editor's Pick, March 2021
Yahoo! Entertainment, 10 Best Romance Books of March 2021
LibraryReads Pick March 2021
Book of the Month Pick for January 2021
She Reads Most Anticipated Spring and Summer Romances of 2021
Penguin Random House What to Read After Watching Bridgerton
Bookbub 19 Charming Romance Books About Fake Relationships
Bookriot, 2021 Trend: Fake Dating Books Galore
Showbiz CheatSheet, 20 Most Anticipated Romance Novels of March 2021
The Tempest, Most Anticipated Book Releases 2021
PopSugar, The 10 Best New Romance Books of March 2021
HelloGiggles, The 10 Best New Books to Read in March 2021
Brit & Co, 17 Reads You Should Buddy Read with Your BFF
BookRiot, March 2021 Horoscopes and Book Recommendations
BiblioLifestyle, 8 Books We Can't Wait to Read in March
Goodreads, Meet 33 of 2021s Hottest Romances
Even with a step-by-step plan, these fake fiancés might accidentally fall for each other in this hilarious, heartfelt romantic comedy from the author of The Marriage Game.
Daisy Patel is a software engineer who understands lists and logic better than bosses and boyfriends. With her life all planned out, and no interest in love, the one thing she can't give her family is the marriage they expect. Left with few options, she asks her childhood crush to be her decoy fiancé.
Liam Murphy is a venture capitalist with something to prove. When he learns that his inheritance is contingent on being married, he realizes his best friend's little sister has the perfect solution to his problem. A marriage of convenience will get Daisy's matchmaking relatives off her back and fulfill the terms of his late grandfather's will. If only he hadn't broken her tender teenage heart nine years ago…
Sparks fly when Daisy and Liam go on a series of dates to legitimize their fake relationship. Too late, they realize that very little is convenient about their arrangement. History and chemistry aren't about to follow the rules of this engagement.
"Wait." She held him back just as they reached the front porch. "Did you read the talking points I prepared?"
"What talking points?"
"They're going to ask us questions," Daisy said. "Things like how we met. I was caught off guard at work when Tyler blurted out our engagement, and I don't want it to happen again. I wrote it all out in an e-mail and sent it to you. Didn't you read it?"
"Obviously not." He pulled her gently to the side. "Why do we need a story about how we met? The truth is always easier. It was at a conference and you bumped into me after stealing an armload of pads."
Daisy groaned. "We can't say that because we're supposed to have met months ago."
"How about hiking up a mountain?" Liam loved hiking and was out on the Bay Area trails every chance he got.
"I'd be all sweaty and gross. If I'd've seen you, I would have run away."
Liam puffed out his chest. "Women don't run from me."
"This one would have. Plus, it's not very romantic. I said we met at a bus stop during a rainstorm. Kissing in the rain is the ultimate cinematic symbol of uncontrollable passion. It's the moment of willing suspension of disbelief when the audience is invited to enter a fantasy where love is so intense and all-consuming that nothing else matters."
"Someone has been reading too many art house film reviews," Liam said. "Plus, I don't take the bus so I would never be at a bus stop."
"You were sheltering there."
Liam frowned. "Why would I run to a bus stop instead of going into a building?"
"Because there were no buildings."
"Where is this bus stop in the middle of nowhere? Why would I be somewhere that only has a bus stop and no buildings? And why am I out in the rain?"
"I don't know." Daisy's voice rose in pitch. "You're supposed to be the one with the imagination. Not me. I can't make things up on the spot. That document took me hours to create."
"Why don't we tell people the truth?" he suggested. "After losing touch for ten years, we met at a work conference—they don't need to know which one. You realized who I was and—"
"I ran away." Her lips curved in a smile.
"Then I chased you," Liam said. "I caught you because I am bigger and faster . . ."
"And I called for the security guard and had you arrested." She leaned against the brick wall, her eyes sparkling with amusement. "They took you to the police station and charged you with threatening behavior and assault. They stripped you down, gave you an orange jumpsuit and put you in a holding cell with a bunch of thugs. Things didn't go well for you because the thugs took issue with your handsome face. Vengeance was served. The end."
Liam stared at her aghast. "For someone with no imagination, that's a pretty detailed story."
"Actually, it's not mine. It's a scene from the Bollywood film Jail. I put you in the role of Parag Dixit who gets jailed for false possession of narcotics and evidence tampering. He is mentally and physically tortured for the entire movie. It's one of my dad's favorites."
Liam's smile faded. "Does it have a happy ending?"
"No."
Unable to help himself, he brushed her hair back, his fingers skimming over the soft skin of her shoulder. "My aunt is watching from the window," he murmured gently. "Maybe we should—"
She licked her lips. "For authenticity?"
"Exactly."
Before he could finish the question, they crashed into each other, her hand sliding over his shoulders, soft breasts crushing against his chest. All his blood rushed down to his groin, taking with it the last vestiges of his rational thought. He locked his arms around her, pulling her so close he could feel each gentle breath as an exquisite stroke on his . . .
Oh fuck.
He wanted her to move and he didn't. He wanted to kiss her, but he was so hard he wasn't sure what would happen if he did. Raw desire coursed through his veins as his hands skimmed over the sweet softness of her curves.
Not real. Not real. Not real. Some part of his brain was ruining the moment with irritating warnings, but the moment she brushed her lips over his, all he knew was an explosion of pleasure.
Also Available in Audio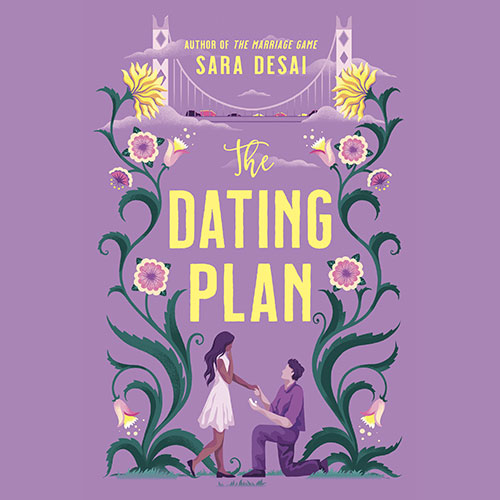 Penguin Random House Audio
March 16, 2021
Narrated by: Soneela Nankani
Length: 11 hrs and 25 mins
Audible
Praise for The Dating Plan
"An enemies-to-lovers romance that's not to miss!" —Emily Henry, New York Times bestselling author of Beach Read
"You won't want to put [it] down until you're done!" —USA Today
"This is a gem." —Publishers Weekly (starred review)
"Will have readers laughing, with family dynamics and personal growth rounding things out for an enjoyable read." —Library Journal
"This fake-engagement romance will win readers over as Daisy and Liam explore their past traumas and rekindle their love." —Booklist
"A smart, sexy read. If you haven't done so already, prepare to mark Sara Desai as your new fave author!" —Sajni Patel, author of The Trouble with Hating You
"The Dating Plan had me laughing from the first page and kept me smiling until the very end." —Alexa Martin, author of Snapped
"Heartwarming, sexy and funny." —The Daily Campus
"Outrageously funny, meltingly hot and tender, and wrapped up in heartwarming community, this book will warm you in the best ways. Daisy and Liam are just the kind of sexy joyful magic we need in the world right now." —Sonali Dev, author of Recipe for Persuasion
"A pure escapist delight, The Dating Plan is exactly the kind of book we need more of these days. Diverse, sexy, funny, heartfelt all in one perfectly bound package." —Novel Novice
"This was the cutest and most hilarious fake-fiance slash marriage of convenience book I never knew I needed." —The LitBuzz
"Hilarious and sexy." —The Uncorked Librarian
"Smart, fun, (heartbreaking at times), and just a warm hug of a story." —The Salty Nomad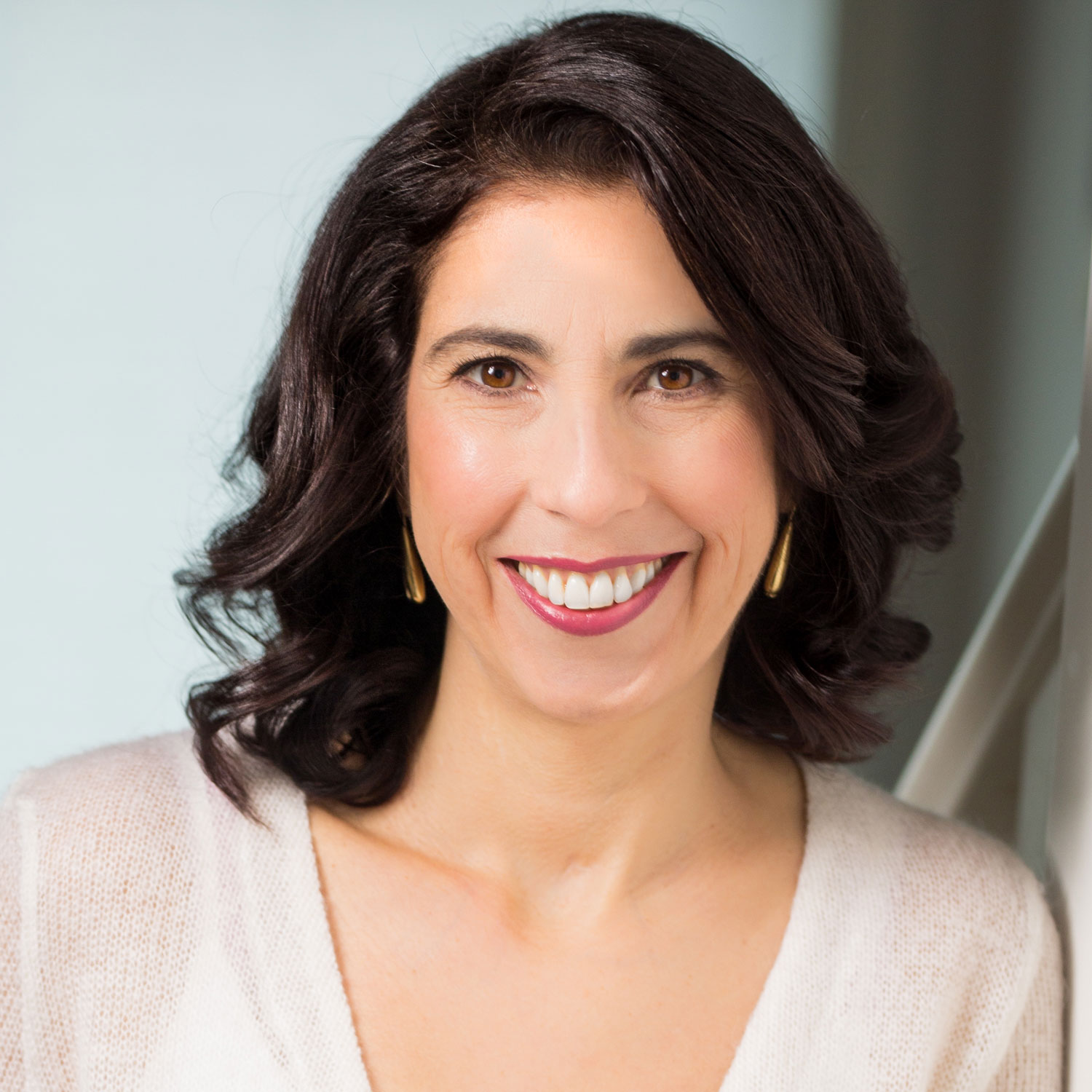 About Sara
Sara Desai has been a lawyer, radio DJ, marathon runner, historian, bouncer and librarian. She wrote her first novel when she was three years old and has greatly improved since then.
Sara Desai